・NEC Platforms' personal robot, "PaPeRo i," will feature 'codama'
・codama's superior sound collection, in even large open spaces, makes it possible to communicate comfortably anywhere

https://codama.ux-xu.com/

Yukai Engineering's voice user interface (VUI) development kit, codama, is increasingly drawing the attention of consumer electronics companies and developers as an effective tool for creating products suitable for the social distancing lifestyle. In response, Yukai Engineering is currently working to expand its codama-related offerings, including the development of new content for products and services that use the voice user interface.
Among the latest products to adopt codama is "PaPeRo i," a communication robot developed by NEC Platforms. codama was selected for its superior sound collection performance. Yukai Engineering developed the hardware for the robot's "chat function option." The robot was released to the market in April 2020.



Why VUI Is Garnering Attention
Visual and touch-based user interfaces are becoming a part of our everyday lives, as they are being used for everything from ticketing machines at train stations to interactive displays at museums and shopping malls. Interfaces that use cutting-edge technologies are fun and easy to use, but these displays are some of the most frequently-touched surfaces, requiring constant sanitization and other types of upkeep.
With the growing demand for non-touch alternatives to touch-based interfaces, Yukai's codama is garnering attention. We use codama for our "emotionally reciprocating" communication robot, BOCCO emo. While continuously trying to develop newer and better features for BOCCO emo, we hypothesized various situations and solutions, including how to enable the robot to pick out the user's voice in a large noisy space or how to detect sounds in one direction only. This helped us build our know-how in VUI technology.
As more companies are trying to develop non-touch interfaces that do not require as much upkeep and associated cost, we hope to provide them with our expertise in VUI. As one of the first steps, we will begin a series of codama demonstrations and hands-on seminars geared toward device makers and developers.
Upcoming Seminars
Yukai Engineering will hold seminars in which we will introduce soon-to-be-released new features of codama
① Hands-On VUI Seminar (July and August)
This is a seminar for developers to gain hands-on experience with:
・ codama VUI engine
・ The codama VUI development kit
We will demonstrate the initial setup process of the codama VUI engine, as well as codama's features, such as beam forming and noise canceling, and ways to work around the engine's limitations.
Participants may choose a date from the following:
・ July 9 (Thursday), 3:00-4:30 p.m.
・ Aug. 6 (Thursday), 3:00-4:30 p.m.
Register for a session from the following link:
https://forms.gle/JeHZxUTbkhN87BXN7
② VUI One-on-One Consultation (Beginning July 1)
This is a free consultation session for companies representatives and developers who are interested in incorporating a VUI in their products. We will introduce existing products that use VUIs and discuss how to select a VUI for your product, and common challenges people face when designing a VUI.
Starting July 1, consultations will be available upon request Monday through Friday between 10 a.m. and 5 p.m. Consultations will be conducted online via a web meeting platform, such as Google Meet, Skype and Zoom.
Request a consultation from the following link:
https://forms.gle/JeHZxUTbkhN87BXN7
③ Seminar on Edge Computing VUI Solution Kit (VUI SDK & codama package for corporate users) to be released in the summer of 2020
In this seminar, we will demonstrate our VUI solution kit that uses FueTrek's edge computing voice recognition SDK. The kit enables you to easily use, test and customize the VUI. Since it's designed for edge computing, it makes it unnecessary to use and pay for cloud services, allowing you to immediately begin developing a solution.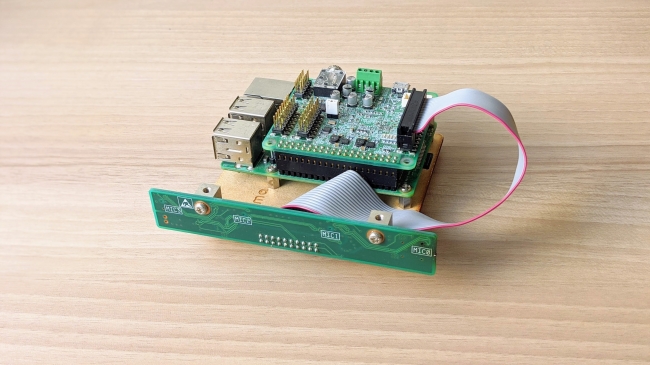 What's in the solution kit:
・ Hardware and software needed for operating a VUI, such as an operating system.
・ Document for development, test case reports
Additional details will be announced in the upcoming press release.
We believe VUIs will be increasingly used for many different purposes, including the following:
・ Informational touch panels at retail stores
・ Restaurants' pagers for customers
・ Voice instructions of ticket vending machines
・ Voice guidance at museums
・ Time-stamping at workplaces
codama used in PaPeRo i
NEC Platform's PaPeRo i now has a localized "Oshaberi (chat) function option" designed for seniors. Yukai Engineering's codama is installed inside the hardware near the robot's microphone.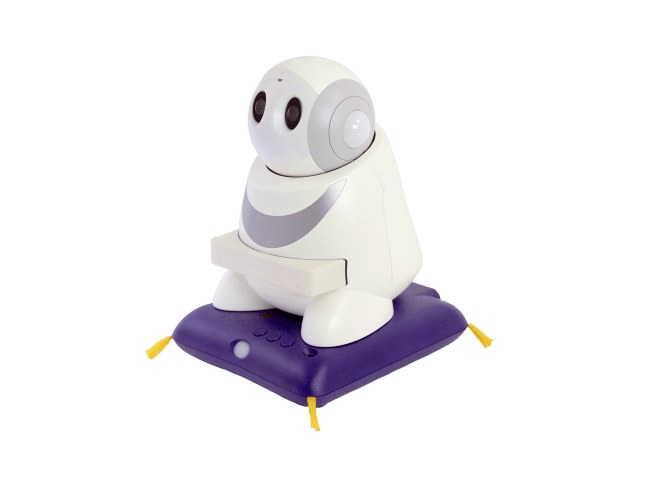 The sound collection signal processing function of codama can boost a UVI's sound recognition rate to the level of smart speakers on the market. codama is compatible with and easily connects with the single board computer (SBC) used in PaPeRo i, which was the major reason NEC Platform selected codama for the robot.
PaPeRo i:
https://www.necplatforms.co.jp/solution/papero_i/
codama's 3 Special Features
・ Capability to make the robot respond to the "wake word" you created and recorded in your own voice
・ Noise-reducing voice processing technology
・ Ability to detect the direction of the user's voice and make the robot turn to that direction or respond to sounds coming from that direction
codama
https://codama.ux-xu.com/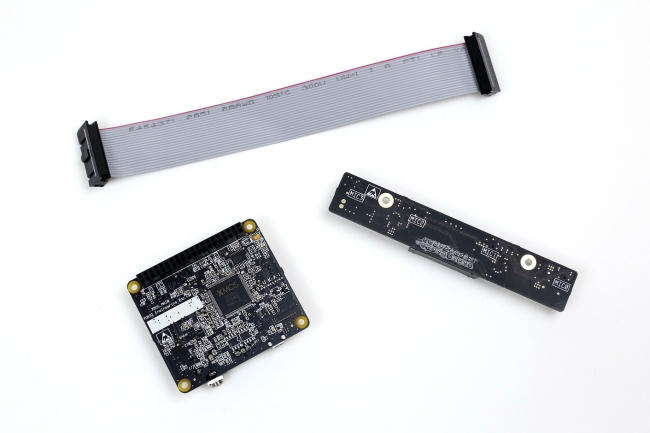 codama press release (December 2018) codama
https://prtimes.jp/main/html/rd/p/000000063.000015618.html
 
Collaboration

FueTrek Co., Ltd.
https://www.fuetrek.co.jp/index.html
About FueTrek
FueTrek is an Osaka-based developer of voice recognition technology and various related systems and services, including consumer relationship management (CRM) systems. Following signing a capital and business alliance agreement with Glory Ltd. in September 2019, FueTrek has been also working on various voice authentication projects.
Collaboration with Yukai
FueTrek, which is known for its voice recognition and related technologies, and Yukai Engineering, a pioneer in communication robot development, are combining their expertise to add further value to their products and to expand the market for communication robots that can enrich our lives.
FueTrek press release:
https://ssl4.eir-parts.net/doc/2468/ir_material/143909/00.pdf